Table of Contents
If there's any bag that has been in the limelight, be it on the big Hollywood stage, at fashion shows or on the streets, it's the popular Fendi baguette. Whenever we talk about this gorgeous bag, there's a saying that comes into our mind from the 'Sex In The City movie series. There's a scene where someone calls Sarah Jessica Parker's baguette a bag, and she goes like,
"It's not a bag; it's a baguette."
The iconic line above has greatly impacted how people perceived the bag. Now it's everywhere! In fact, the star of the show, Sarah Jessica Parker, has been making headlines for repeated collaborations with Fendi to promote the Fendi Bag. We have to admit, people are still going gaga over this Hollywood-approved bag.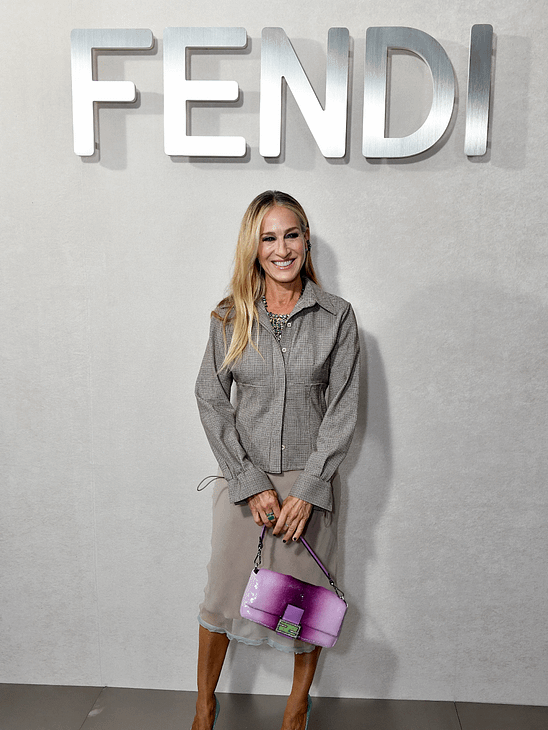 Are People Shifting To Buying Preloved Fendi Bags?
When it comes to Fendi Baguette bags, the demand has been ridiculously high, which is why the bags are sometimes out of stock. Still, true fashionistas and people who are looking to make a worthy investment don't shy away from buying preloved Fendi baguette bags, no matter what the edition. 
Here Are Our Top 4 Preloved Fendi Baguette Bags!
Our editors have rounded up a list of the hottest Fendi Baguette bags that have brought a storm to the world of fashion, and we're pretty sure their dominance is not going to end anytime soon. Let's take a look at them.