For those who love to own designer bags but don't want to spend a fortune, preloved Celine bags are a hot commodity. Celine is a luxury brand that exudes elegance and style, and its minimalist designs and exceptional craftsmanship are highly sought after. So, what are the top 4 preloved Celine bag styles that bag aficionados just can't get enough of?
Why Preloved Celine Bags?
First of all, let's talk about why one should even choose Celine as an option when going about the bag hunt. Celine is a brand that has always been about understated elegance, and its bags are a reflection of that aesthetic.
They are never overly trendy or ostentatious; instead, they exude a quiet confidence that comes from knowing that they are impeccably crafted and will stand the test of time.
A sense of sophistication and refinement comes with carrying a Celine bag, which makes them such a valuable investment, and yes, even when it's preloved. These bags are not just a passing fad; they are a piece of fashion history that will live on forever in the form of preloved items.
4 Preloved Celine Bags That You Should Invest In Right Now!
If you're a bag lover and looking for bags that offer value, versatility and style, we recommend these 4 Celine bags: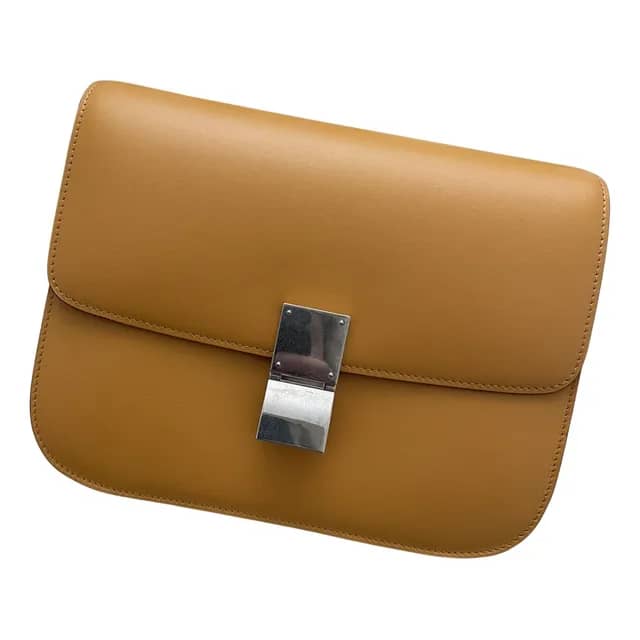 Preloved Celine Classic Crossbody Bag
Bringing some timeless sophistication with premium leather, this bag features clean lines, signature gold-tone hardware, and an adjustable shoulder strap. With a spacious suede-lined interior, it's the epitome of practical elegance. Although preloved, it remains in exceptional condition, showcasing the enduring quality of the Celine brand. A true investment piece, it's the perfect addition to any fashion-forward wardrobe.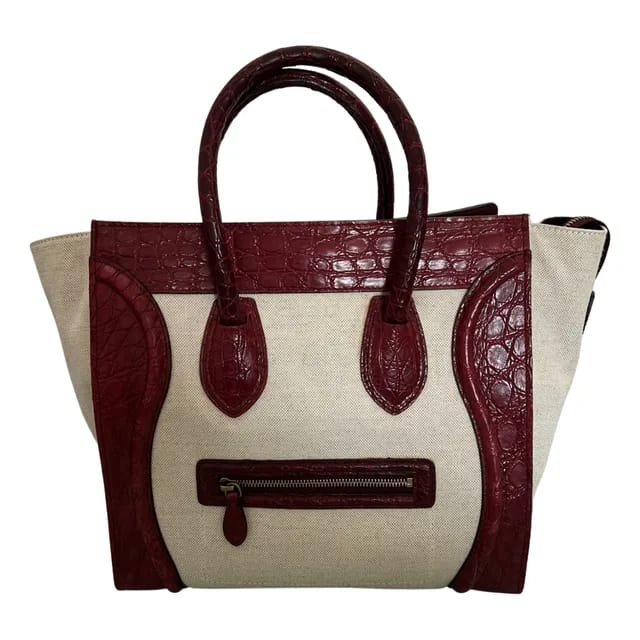 Preloved Celine Luggage Tote
A legendary design that made its debut in 2010, the Luggage Tote is a true fashion statement. This bag is highly coveted by collectors and fashionistas alike, with its signature boxy shape and understated style. The Luggage Tote comes in a range of sizes and luxurious materials, such as supple leather, velvety suede, and exotic python. It's the perfect choice for those who want to make a statement with their preloved bag.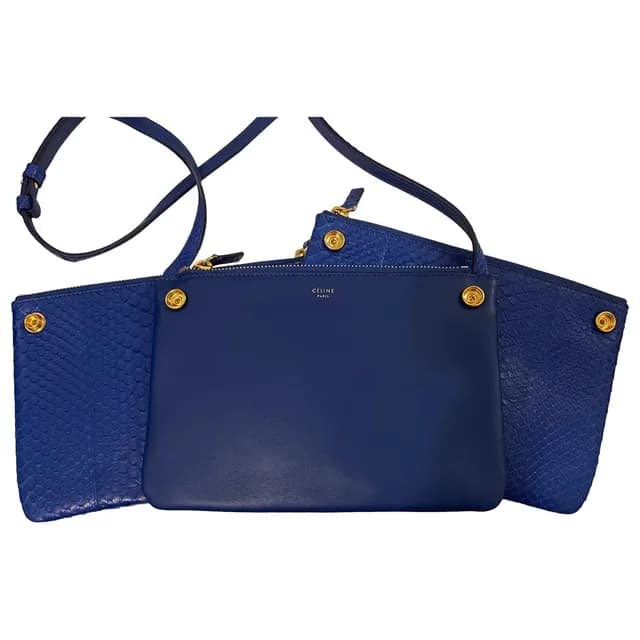 Preloved Celine Trio Exotic Leather Bag
The Celine Trio Bag is a versatile and practical design that has become a favourite among preloved bag enthusiasts. This bag features three compartments that can be used to store all your essentials, and it comes in a range of colours and materials. It's the perfect choice for a stylish, functional, preloved bag.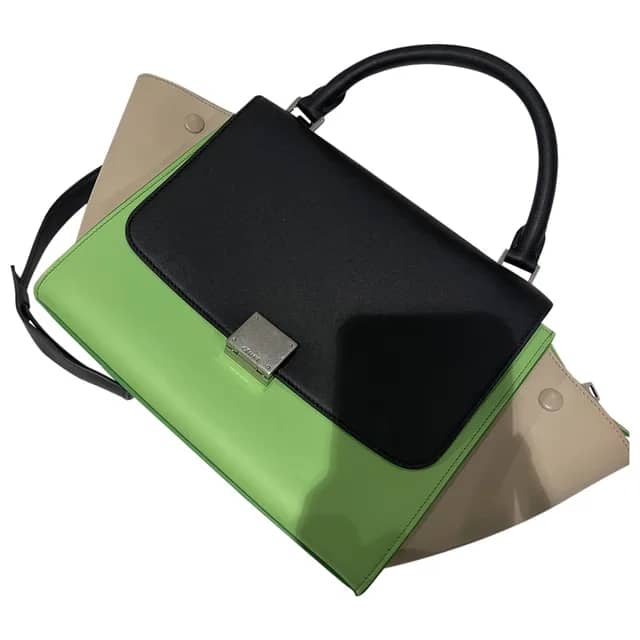 Preloved Trapeze Bag By Celine
The Trapeze Bag is another Celine classic that is highly desirable. This bag is known for its versatile design, which can be dressed up or down depending on the occasion. The Trapeze Bag features a flap top with a distinctive metal clasp, and it comes in various colours and textures, such as smooth leather or pebbled calfskin. It's the ideal bag for those who want a stylish and practical everyday option.